Pastors, Directors, Board of Directors, Deacons, & Staff
What an honor to lead the church I grew up in! As a teenager, I would bring friends from school to my church, and as a result I married one of them! Jenn and I love raising our 4 kids at Osborne and will always champion the next generation to out do us in every way. If you can't find me at church, you will probably find me hanging out with extended family or wrestling my kids. I love my church community and am passionate about helping others find the same joy I have in knowing Christ. Living with extreme hope and a joyful expectation of God always working towards something good is a big deal for me. I want to champion that kind of hope to live inside of you too. With a heart full of joy and gratitude, I consider it a great privilege to serve and lead you.
Hi, I am pastor Greg. I am the ninth child of Willie and Inell Rush. I was born in the year 1951 in Cleveland Ohio. I moved to California in the early 70s. God had mercy on me and I was introduced to Jesus in 1975 and became a believer in early 1976. I did a lot of traveling during those years and had lots of fun. I spent two years away for religious training at Genesis Fellowship in Santa Rosa, Ca and Corvallis, Or. I still remain friends with many of my fellow students, we are all over the place sharing the good news to whoever will listen. Shortly after my return to ONC I met and married Janet Marshall. We were married for almost 37 years and she went home to be with the Lord in February 2020. We have two very cool sons that I am very proud of. I am currently an associate pastor at the church where I gave my life to Jesus, and I love you all and am thankful for Gods mercy and grace. I don't know what's around the corner but, I know that He will be there. He is the Lion to the tribe of Judah. God bless you all.
I first came to Osborne in 1972 having moved to California from New Zealand, where I grew up. Pastor Jack Stiles officiated my wedding to my husband John Bills, at Osborne in 1976. Our missionary calling has led us all over the world over many decades. Our two children, Jenny Gruenenwald and Justin Bills, grew up at Osborne while John was directing YWAM ministries globally, nationally, and locally. In the 1980's through early 2000's I was very involved at Osborne, led the young adults, led worship, taught Sunday School, led Vacation Bible School, was a deaconess, led a home group, spoke at ladies retreats and much more. Once both of our children graduated, after homeschooling them, I took on a larger International role in YWAM. For many years I trained leaders in how best to disciple others all over the world. More recently, at Osborne my passion is to champion others, in their spiritual development and see them fulfill their destiny. My greatest strength is encouragement, by calling out others gifting and ministries. Fun fact: my husband John is also an Ordained minister of ONC.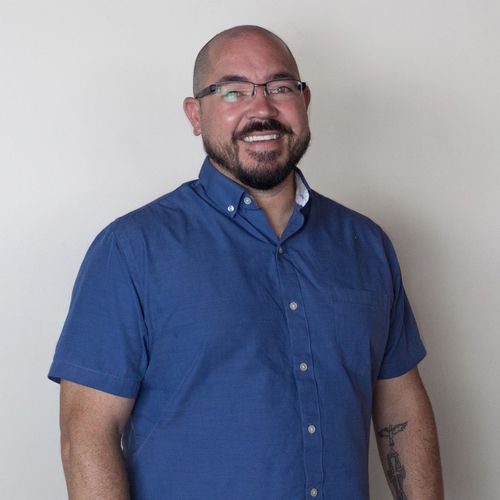 I've been attending Osborne since 1998 just before my senior year in high school. I met the love of my life and the rest is history... Husband of a beautiful wife. Father to 5 awesome kids. Pastor. Marine Iraq War veteran. Los Angeles native. Going through several personal breakthroughs, I know the power God has to change people. My passion is to see revival in the Church as the perfect Bride of Christ and walk in the fullness God has for us.
My wife Pat and I raised our children at Osborne Church, and we have been a part of it's ministries for over 50 years. I have worked as a youth pastor, senior pastor, and associate pastor, and there is no where else I'd call home. The people are what it's all about and I love how everyone at Osborne is considered family. Since my wife went on to be with the Lord, I'm not able to come to church as often as I'd like, but I'm still with you and praying for you. Lately, I mainly minister and speak at the Veteran's Administration in Brentwood, CA where I am currently living. Love you all and I look forward to each time I get to see you all!
Oh hey, didn't see you there... Hello, I'm Matt, the youth pastor of Kingdom Pulse and I've been involved in youth ministry for almost 15 years. I'm originally from Omaha, Nebraska (Go Big Red) but I've been living in the So Cal area since 2014, and have been serving the youth ministry at Osborne Neighborhood Church since 2016. My goal for the youth of this generation is to become burning messengers with a burning message, to a generation that has been burnt out on fake truths. To create an atmosphere of love, empowerment, and family.
I'm so blessed to be able to do what I love and the reason I can do it is with much prayer, intercession, being in His presence, and reading the Word. Teaching, counseling, setting people free, all is done in the Name of Jesus. My family first started attending ONC the very first Sunday for the evening service in 1952. I had two older sisters at the time. My younger sister was born shortly after, that was the churches first baby shower. I meet my husband at ONC. All of the memories of VBS, camps, choir, Youth For Christ, everything was centered at church. We married in 1970 and had three wonderful sons who love the Lord. They brought us three beautiful daughters and I am blessed to have nine grandchildren.
Worshiping the Lord through music has been my life's call from a young age, and I'm blessed to live out that call in such an accepting and spiritually attuned church. I grew up at Osborne as a young boy and then spent 7 years on the mission field in Mexico, serving at Foundation for His Ministry. I returned to Osborne and immediately began serving the church in music and children's ministries. My wife, Chelsea and I met and were married at Osborne in 2010 and live here in Arleta along with our 4 kids. When I'm not making music or teaching others to love it too, I enjoy fishing, cooking, and spending time with my family.
I was born and raised in LA and have called Osborne Church my home for almost 20 years. I use my background in art to design our website and app, communicate through our social media, and create our event and sermon graphics to further His kingdom. I met my wonderful husband, Daniel at Osborne and we have 4 crazy, fun, energetic kids. When I'm not working from home, or taking care of my kids, I also work as a Certified Studio Teacher in the Entertainment Industry where I have an impact in the lives of children. Whenever I find free time, I love knitting, swimming, or reading a good book.
I have the joy of overseeing our nursery through elementary age kids and equipping our team to provide fun, consistent opportunities for kids to know the Gospel, what Jesus did for them, and the love He freely gives us. I started attending Osborne Church in 2000 and have called it home ever since. In my spare time you can usually find me baking, my nose stuck in a good historical fiction book, or on my way to Mexico to visit my home away from home.

Hi! My name is Kim and my husband Jacob and I lead the young adults group here at Osborne. We are passionate about seeing college aged young adults find Jesus and discover what it means to follow him. I started going to Osborne in high school and it has been my church home ever since. In my last year of Art School I met Jacob at Osborne's college group and even though we grew up 3 miles away from each other it took us nearly 20 years to finally meet. My career in animation shifted 3 years ago after I decided to be a stay at home mom when our daughter was born. Since then we now have added two adorable twin boys to our family and while I miss the creative environment of working in the entertainment industry, I wouldn't trade dance parties, fort building, or sticky hands for anything.
Hello my name is Jacob West. For the last seven years I've had the opportunity to lead, teach, and speak alongside my wife Kim as directors here at the church. Simply put, we want to help young adults grow by exploring what it looks like to follow God. Outside of our roll at church, I work in the animation industry as a designer. Fun fact: this is the church were I meet my wife Kim. Ask her the story; she tells it better than I do. Now 10 years, 2 moves, 1 orangutan, and 3 kids later, here we are... just kidding, we don't have an orangutan, that would be crazy.
Osborne Neighborhood Church has been my home church for more than 15 years and throughout those years I have worn several different hats serving here. I love discipleship. It truly is one of the things I find most fulfilling in life, living life with others and walking through the ups and downs of life together. Missions is basically an extension of that. Sharing the Gospel locally and globally, living life with others, and sharing the hope and truth of Jesus Christ in all situations. My years with YWAM are what have given me a passion for the nations. I know missions, no matter the field, is costly, but it is so worth the price! I pray that you would know the joy of being known by Jesus and making Him known… here or on the other side of the world.
Office/Financial Assistant
We'd love to hear from you. Fill out the form below to get started.